http://www.chinadaily.com.cn/china/2016-10/19/content_27103016.htm
A former police chief, who was involved in a high-profile case in which a teenager was wrongfully convicted, was sentenced on Tuesday to 18 years in prison on four criminal charges, a court in the Inner Mongolia autonomous region said.
Feng Zhiming, the ex-deputy director of the public security bureau in Hohhot, the region's capital, was handed the sentence for bribery, embezzlement, illegal possession of firearms and holding a large amount of undeclared assets, according to a judgment released by the regional Hulunbuir Intermediate People's Court via its micro blog.
Feng was also fined 1.1 million yuan ($163,000), the judgment said.
It said that Feng abused his work post in the bureau between 2008 and 2014 to benefit 13 departments and individuals, and then accepted money in return.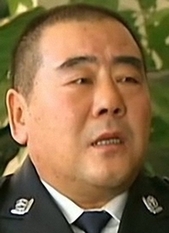 He and his wife sold real estate worth more than 3.8 million yuan at above-market value during the same period, and he could not clarify how he had come to own more than 34 million yuan worth of property, it said.
He was also found guilty of illegally possessing four firearms and 549 rounds of ammunition, and selling a State-owned car worth 150,000 yuan, it added.
The case received wide attention in the public and the legal industry, as Feng headed the investigation into Hugjiltu, a teenager who was wrongfully convicted about two decades ago.
Before standing trial on Aug 1, he was accused of dereliction of duty, "but it's a pity that the charge was not proved in the judgment," said Zhao Li, a criminal lawyer from Jingshi Law Firm in Beijing.
Hugjiltu was executed quickly after he was sentenced to death for rape and murder in 1996.
He was declared innocent in December 2014 and his sentence was announced as a wrongful conviction.
In Zhao's view, the court did not confirm that Feng's dereliction of duty attributed to insufficient evidence, "because proving the police officer tortured in interrogations or made mistakes in the investigation was difficult".
But the lawyer said: "The difficulty does not mean that we will stop blaming those responsible for judicial miscarriages, or arguing against the torture that mainly brought wrongful convictions."
"The penalty for the former chief may comfort the teenager's family to some extent and seems to give some sort of explanation to the public, but the way to reduce legal mistakes for judicial bodies is still difficult," he said.
He suggested that it is effective to regulate the ways that police officers can collect evidence.
caoyin@chinadaily.com.cn